Spring Flag Football - Sunday Afternoons - Knoxville
Program Description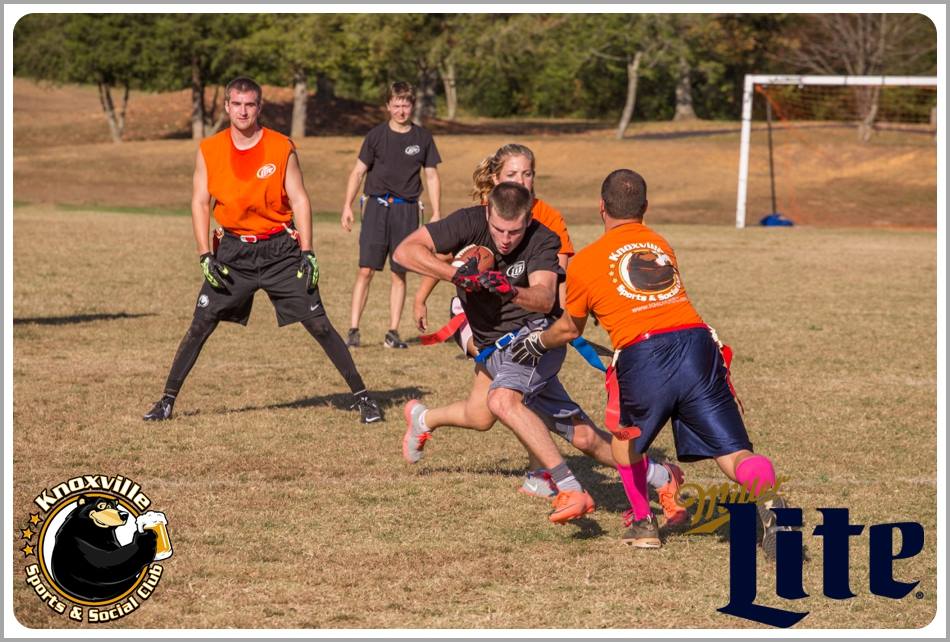 Regular & Team Deadline is Wednesday March 1st.
Any Player That Signs Up After The Regular & Team Deadline Will Receive A Sport Grey (I Signed Up Late) Shirt.
The last day to add people to all teams is Sunday April 9th.

We will be playing at Badgett Sports Complex.
BADGETT FIELD IS A PRIVATE PARK WITH AN ON SITE BAR & GRILL.
OUTSIDE ALCOHOL IS NOT ALLOWED IN THE FACILITY BUT THE BAR DOES SELL ALCOHOL THAT YOU CAN DRINK DURING GAME PLAY WITHOUT BEING HARASSED!
KnoxSSC's Football is a co-ed, non-contact 6 vs. 6. Gender minimum on field is 2, maximum is 4. If a team is short, they can play with as few as 4. Each roster must consist of at least 10 players with a gender minimum of 3 of each gender.
This league is meant for people who want to play football in a more recreational setting. Game times will be between: 12PM & 7PM - Sunday Afternoons.

This league features:
Sign up by yourself, with a group of friends or whole team
Co-ed, over-21 play
Official Knoxville Sports & Social Club T-Shirt (your uniform for the season!)
7 Games Including Playoffs
Two Independent Referees for each game.
Socializing at the bar after the game.
Sponsor bars and specials are:
YOU CAN JUST HANGOUT AT THE PARK, THEY HAVE A BAR/GRILL WITH AN IMPRESSIVE FULL MENU! KNOXSSC PLAYERS WEARING THEIR SHIRT WILL RECEIVE 20% OFF GRILL ITEMS! THEY ACCEPT CREDIT CARDS!
Build your own flatbread pizzas only $5, Phat Pig BBQ Sandwich $5!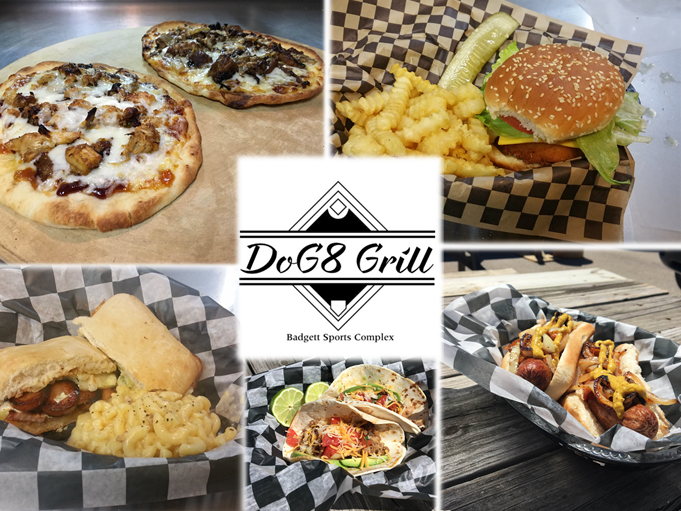 Drink Responsibly! Know Your Limits, & Don't Drink & Drive!
Program Details
Format:
Co-Rec
Location:
Knoxville, TN - Badgett Sports Complex
Registration Dates:

Now — Feb 20, '17 Early

Feb 21, '17 — Mar 1, '17 Regular & Team Deadline

Mar 2, '17 — Apr 10, '17 Late

Max Teams:
20
Team Roster:
10 Players Minimum, at least 3 of each gender. No Maximum.
First Game Date:
Sunday, March 19, 2017
Last Game Date:
Sunday, May 7, 2017
Postseason Format:
Top 8 teams
Individual Price:

Early

$50.00

Regular & Team Deadline

$55.00

Late

$65.00 (See Refund Policy)
Team Price:

Early

$50.00 per person

Regular & Team Deadline

$55.00 per person

Late

$65.00 per person (See Refund Policy)