Thursday Summer Kickball - Rocky Hill (Archived)
Program Description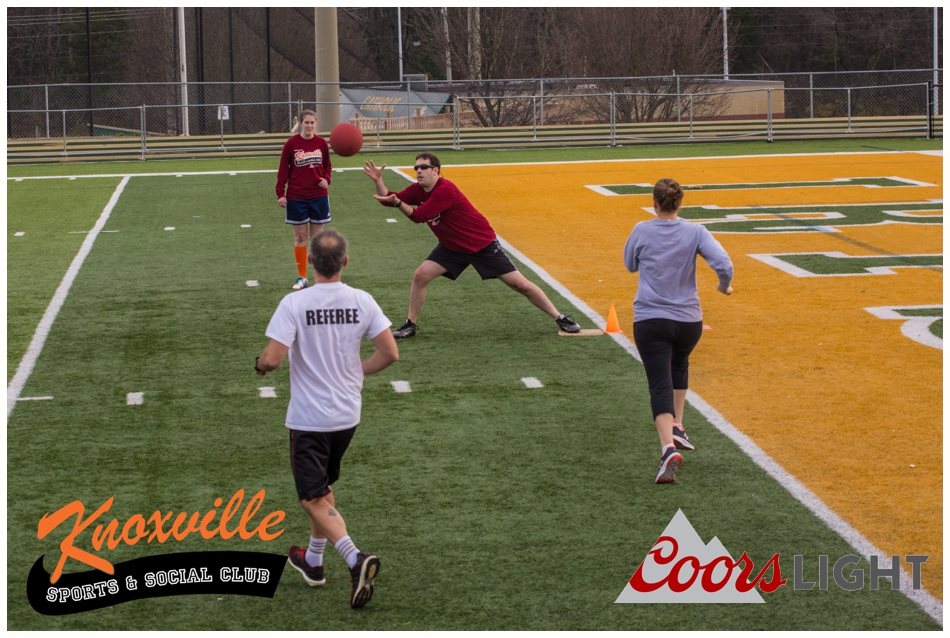 NO ALCOHOL AT PUBLIC PARKS

We know kickball and adult beverages go together; however, alcoholic beverages are illegal at public parks. Please don't bring it to the field; Not only do you risk getting cited by the police, we risk losing access to fields.
Any Player That Signs Up After The Regular & Team Deadline Will Receive A Sport Grey (I Signed Up Late) Shirt
THIS LEAGUE WILL BE A 10 vs 10 LEAGUE. Gender requirement of 4 with a Gender max of 6 in the field.
EACH TEAM IS REQUIRED TO HAVE A MINIMUM OF 14 PLAYERS WITH NO MAXIMUM.
We will have 3 deadlines this season.
Get signed up early and take advantage of the Early Sign Up Discount!
Kickball, just like you remember from middle school! Kickball is a sport for people of any athletic ability and a great way to make new friends. We'll be playing Thursday Nights in Knoxville. Game times begin between 6:00 and 9:30 PM. This league features:
Co-ed, over-21 play, 10 vs 10 (Gender Minimum of 4, Gender Maximum of 6)
Official KnoxSSC t-shirt (your uniform for the season!)
Outdoors
7 Total Games Including Playoffs. (There Will Be Multiple Brackets)
Season Can Be Shortened Due to Continuous Inclement Weather
An independent professional referee for each game (no player reffing!)
Socializing at the park after the game.
Sign up by yourself, with a group of friends, or a whole team
At least one double header should be expected.
The Sponsor Bars and Specials are:
Rooster's Bar & Grill - 7585 S Northshore Dr, Knoxville, TN 37919
Specials - $9.99 Large One Topping Pizzas, $5.99 Nachos, $7.50 Coors Light & Miller Light Pitchers, $3.00 Blue Moons Pints or Bottles
Pero's on the Hill - 7706 S Northshore Dr, Knoxville, TN 37919
SPECIALS - $10 Miller Lite & Coors Light Buckets (5 Bottles). 20% off food
PLAYERS MUST MUST MUST WEAR KnoxSSC T-SHIRT TO RECEIVE THE SPECIALS!
Drink Responsibly! Know Your Limits, & Don't Drink & Drive!
Program Details
Format:
Co-Rec
Location:
Knoxville - Rocky Hill Ballfields
Registration Dates:

Now — May 17, '17 Early

May 18, '17 — May 31, '17 Regular & Team Deadline

Jun 1, '17 — Jun 30, '17 Late

Max Teams:
36
Team Roster:
14 Players Minimum, at least 5 of each gender. No Maximum.
First Game Date:
Thursday, June 15, 2017
Last Game Date:
Thursday, August 3, 2017
Postseason Format:
Top 5 teams
Individual Price:

Early

$45.00

Regular & Team Deadline

$50.00

Late

$55.00 (See Refund Policy)
Team Price:

Early

$45.00 per person

Regular & Team Deadline

$50.00 per person

Late

$55.00 per person (See Refund Policy)