Winter Tuesday Bowling! - Knoxville (Archived)
Program Description
Registration is open to female free agents and players on existing teams only.
In order to ensure this league has a balance of men and women, registration is currently open to women only for free agents or individuals who have been invited by their team captain. If you are a guy and missed the deadline, we may still be able to get you in if you sign up with at least one female player. If this is the case, please
contact us
.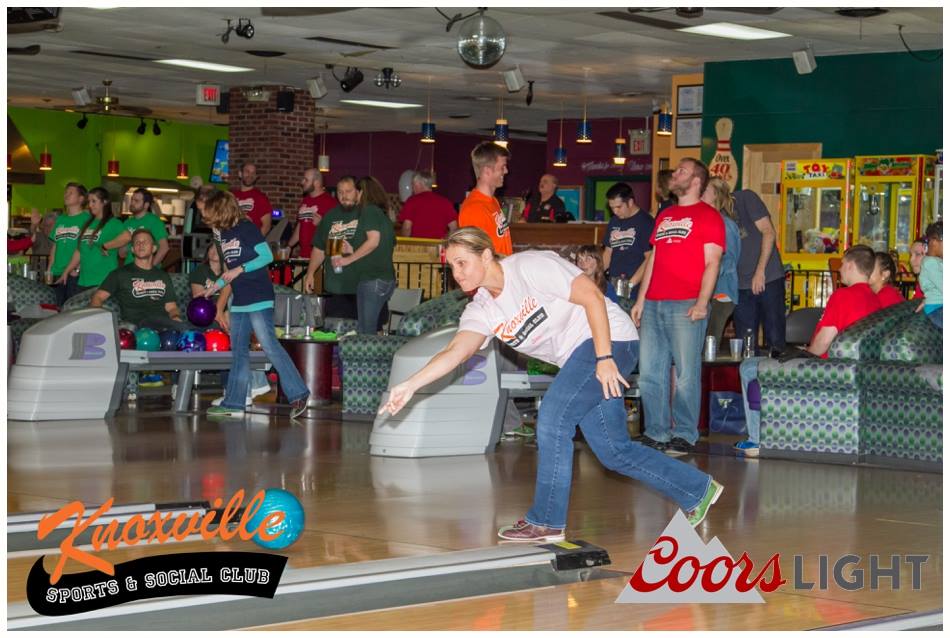 Adult social recreational bowling league! We bowl for fun, not because we're good!
It's 10-pin bowling, 3 strings per night for 7 weeks!
Any Player That Signs Up After The Regular & Team Deadline Will Receive A Sport Grey (I Signed Up Late) Shirt
We will be playing 3 games a night but with 5 players playing each game. Each team will be required to have a minimum of 7 players with a gender minimum of at least 3 of each gender. 2 of each gender will play each match.

We'll be playing at Strike and Spare in Northwest Knoxville on Tuesday nights at 7:00pm. 6 weeks will be regular season play, week 7 will have a modified-format playoff tournament. The Top 8 will make the Playoffs and Consolation games for the remaining teams. Format: Teams must have 7 players on the roster; however 5 players will bowl each of the 3 strings, with remaining players sitting out for a string.
FEES INCLUDE SHOE RENTALS AND GAME PLAY FOR ALL WEEKS.
No Sponsor Bar for Bowling. Strike&Spare has a full Concession Stand on-site with alcohol and food!
Drink Responsibly! Know Your Limits, & Don't Drink & Drive!
Program Details
Format:
Co-Rec
Official Rules:
Bowling Rules
Location:
Knoxville, TN - Strike & Spare - Western Ave.
Registration Dates:

Now — Jan 12, '22 Regular & Team Deadline

Jan 13, '22 — Last Day of Program Late

Max Teams:
24
Team Roster:
7 Players Minimum, at least 3 of each gender. No Maximum.
First Game Date:
Tuesday, January 18, 2022
Last Game Date:
Tuesday, March 1, 2022
Postseason Format:
Top 8 teams
Individual Price:

Regular & Team Deadline

$79.00

Late

$89.00 (See Refund Policy)
Team Price:

Regular & Team Deadline

$79.00 per person

Late

$89.00 per person (See Refund Policy)